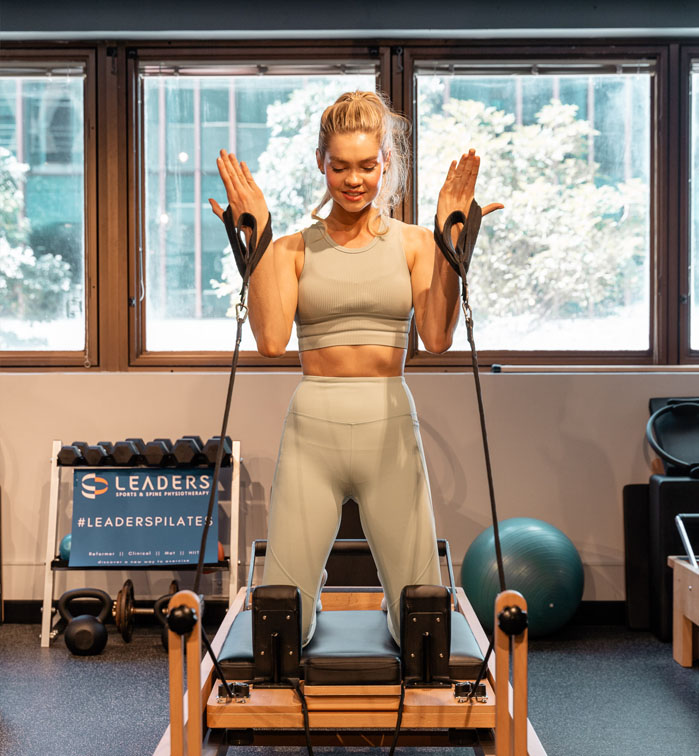 Pilates aims to strengthen the body in a balanced way, with a particular emphasis on core strength as the foundation to general fitness and wellbeing.  
The combination of Pilates & Physiotherapy works very well together. This is mainly due to Pilates being an extension of Physiotherapy-based exercise. Most of the exercises that you have been given as home-based exercise rehabilitation is derived from a Pilates exercise. Pilates-based exercises are used to develop strength and stability through muscles and joints throughout the body, providing it with enough strength and stability to help avoid injuries. 
We like to think this is just the beginning of what Pilates truly is. For us, Pilates is so much more. Not only do we like to have fun in all of our classes, with good chats and hilarious jokes, but we have also developed a tight-knit community of "Pilates Peeps", where everyone knows each other by name and knows who is coming to what class.
At Leaders Sports & Spine Physiotherapy we use Pilates in a variety of ways, to treat a variety of conditions such as;
Lower back pain

Headaches & Whiplash
Shoulder Pain
Nerve Pain
Joint/Ligament Sprains

Muscle strains/tears
Tendinopathies

Hip & Groin pain

Knee pain

Osteoarthritis

Pre and Post-Operative Care

Scoliosis